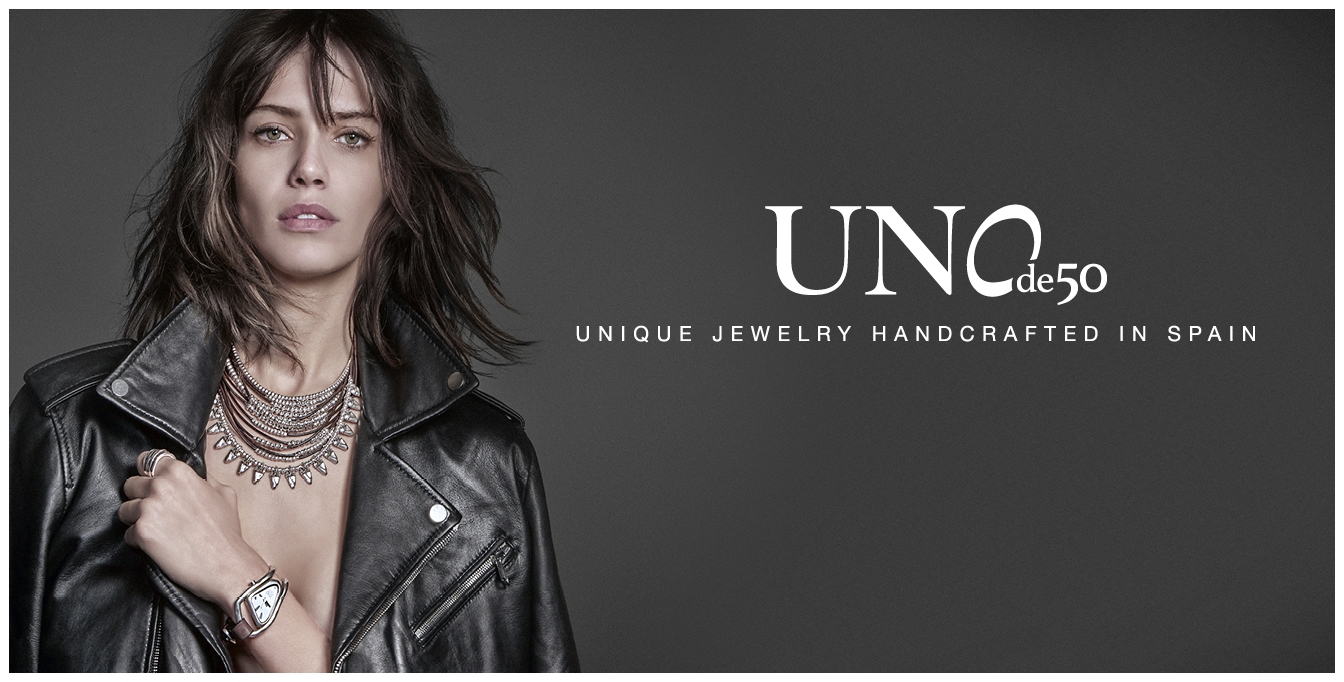 Uno de 50
100% Handcrafted In Spain.
Uno de 50
Here at Evergreen we are an official agent of Uno de 50.
Uno de 50 is known for its creativity, unique style, bold spirit and 100% handcrafted "Made in Spain" production process.
The common denominator for all our items is our use of a metal alloy known as ZAMAC (Zinc, Aluminum, Magnesium, and Copper) allowing us to bring our exclusive designs to life and giving each piece that very special handmade texture. Once they have been crafted, the pieces are silver plated with 15 microns of silver. The jewelry then undergoes an exhaustive guality control, culminating in the assembly of items that combine metal with leather, handmade resins, Murano glass, Swarovski glass, shell pearls and cotton threads.
All Uno de 50 jewelry is nickel free and hypoallergenic.
The brand's philosophy is a key to understanding the success of Uno de 50. It is currently in the process of international expansion and now has its own shops in major cities in the USA, specifically in New York, Las Vegas, San Diego, Dallas, Miami, Tampa, Newport Beach, Los Angeles, and Hawaii. The brand also has shops in the main European cities such as Paris, Milan, Rome, Brussels, Antwerp, Amsterdam and Berlin.